Additional Services for q-system
CUSTOMIZE THE QUEUING SYSTEM TO YOUR NEEDS
q-system provides the basis for an advanced queuing system with the ability to add or remove functions as needed. Here you can read about the additional services available to choose from right now. If you have more specific requirements, choose a premium service.
q-signage
INTEGRATE THE QUEUE INFORMATION WITH YOUR ADVERTISING
q-system gives you the opportunity to add digital signage to display advertisements, offers and/or useful information on displays in combination with queuing information. q-signage is a cloud service and is aimed at Smart Tv, mobile devices, smartphones and tablets.
If you already have a signage service, q-system can be integrated with this for number display. We collaborate with all major players in digital signage in Sweden.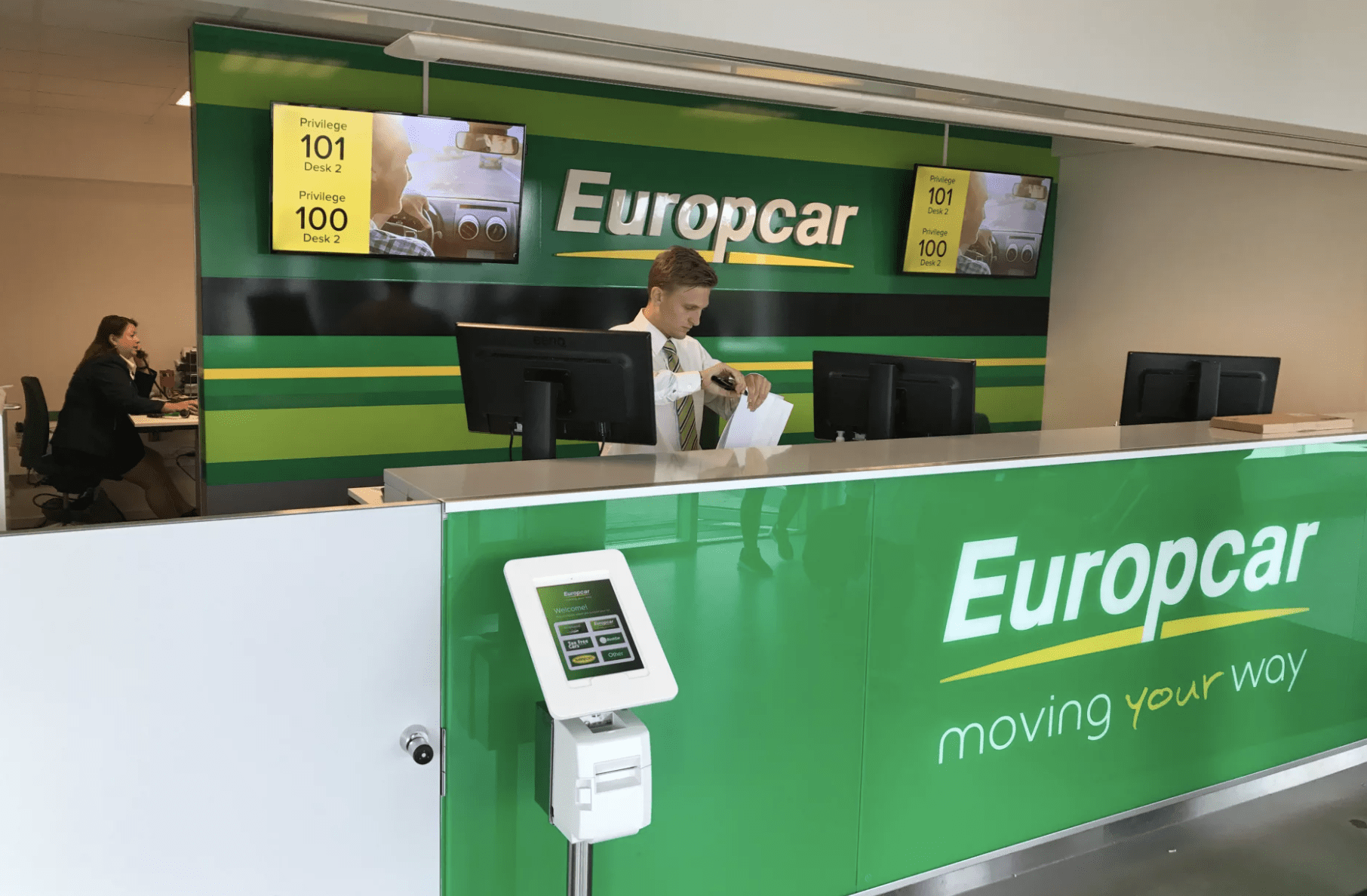 q-analytics
LEVERAGE THE UNIQUE SOURCE OF INFORMATION THAT YOUR QUEUING SYSTEM CREATES
q-analytics saves and compiles the valuable data that q-system generates and is the optimal assistant for your work in a multitude of development points. You get advanced, tailor-made decision support integrated with any communication system such as CRM, Slack, etc.
q-analytics helps you get from statistics to active action.
WANT TO KNOW HOW Q-ANALYTICS CAN HELP YOUR BUSINESS?
Feel free to send your contact details to our experts in statistics and analysis. Enter your email and/or phone number and we will contact you as soon as possible for a non-binding call.
q-auto
STREAMLINE YOUR ENTIRE CUSTOMER FLOW
By entering their registration and choosing a service on arrival, the right staff can choose the right case and prepare before the next customer's turn.
q-auto is a specific case matching service for the automotive industry and is used in most car service chains in Sweden.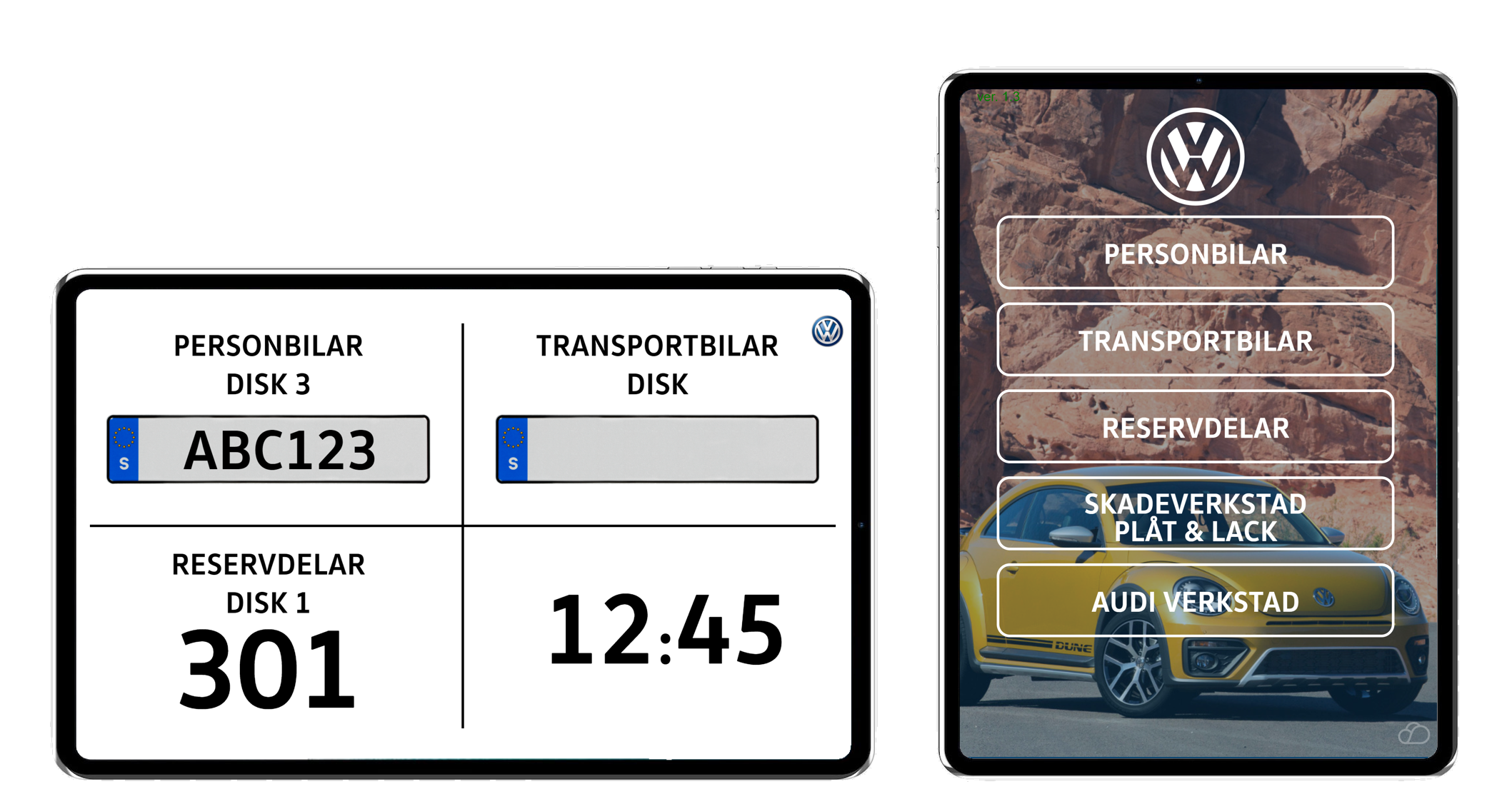 Case Matching
STREAMLINE YOUR ENTIRE CUSTOMER FLOW
By entering the Order No./etc and choosing the service on arrival, the right staff can choose the right case and prepare before the next customer's turn.
SMS notification
GIVE YOUR CUSTOMERS THE FREEDOM TO DO OTHER ERRANDS WHILE WAITING
With SMS notifications, the customer receives a notification in good time before their turn by keying in their mobile number on the touchscreen when they "stand" in the queue.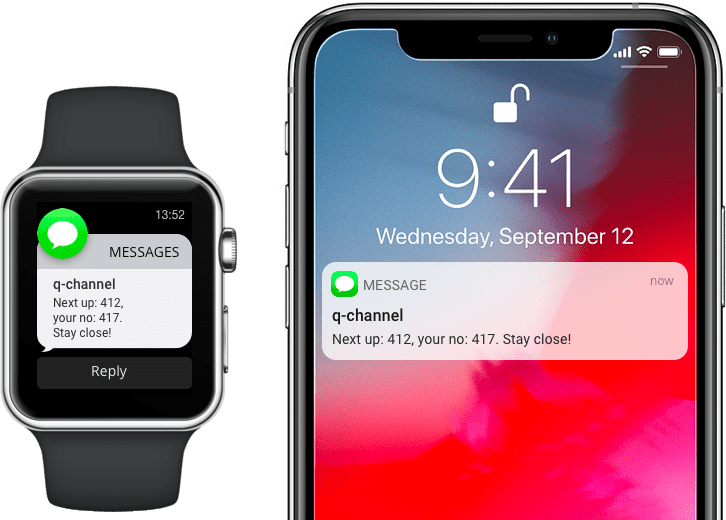 Pre-Booked Meeting
STREAMLINE RECEPTION SERVICES AND INCREASE SERVICE LEVELS
Let your customers get in touch with the right person directly by notifying their arrival at a scheduled meeting. The staff is notified when the visitor is on site.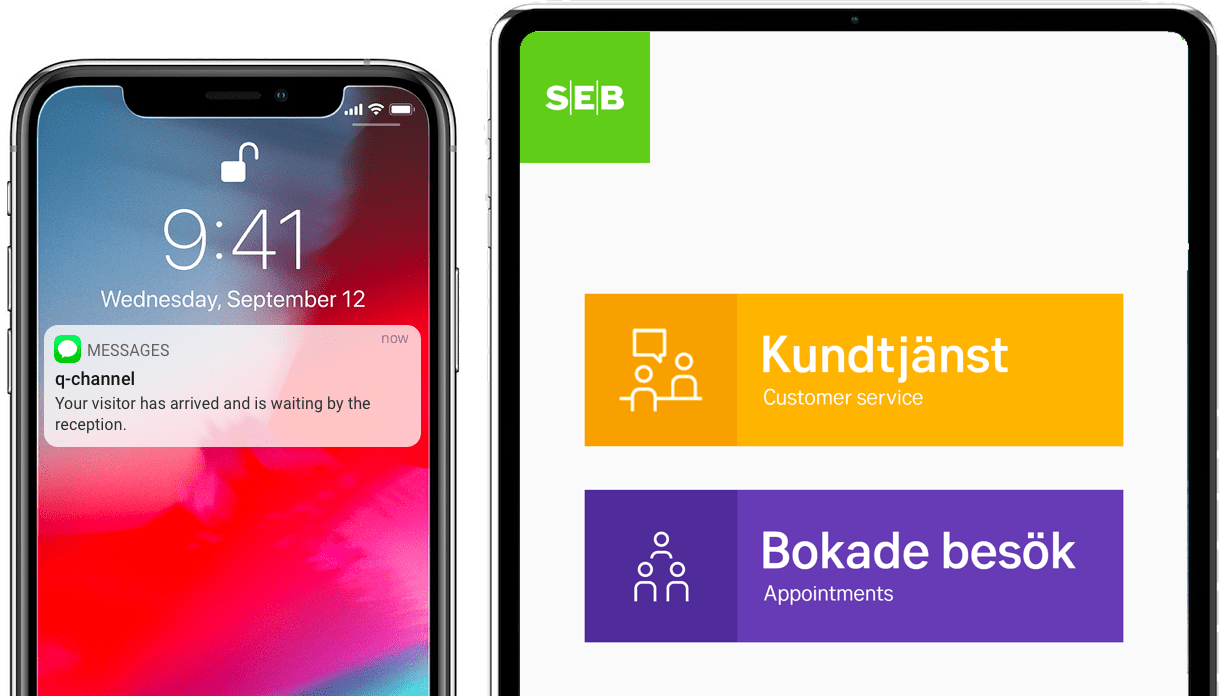 HappyCustomer
AN APP FOR CUSTOMER SURVEYS
With HappyCustomer App for iPad on the App Store, you can set up a survey in less than three minutes to your liking.
One to five questions.
Two to five smileys.
Export your stats via mail as CSV files and import these easily into, for example, Excel.
Can be used completely without Internet connection (Internet connection required to export statistics).
HappyCustomer is also available with fully customized content and appearance, as well as extended possibilities in questions and data management. Ask us and we will tell you more.