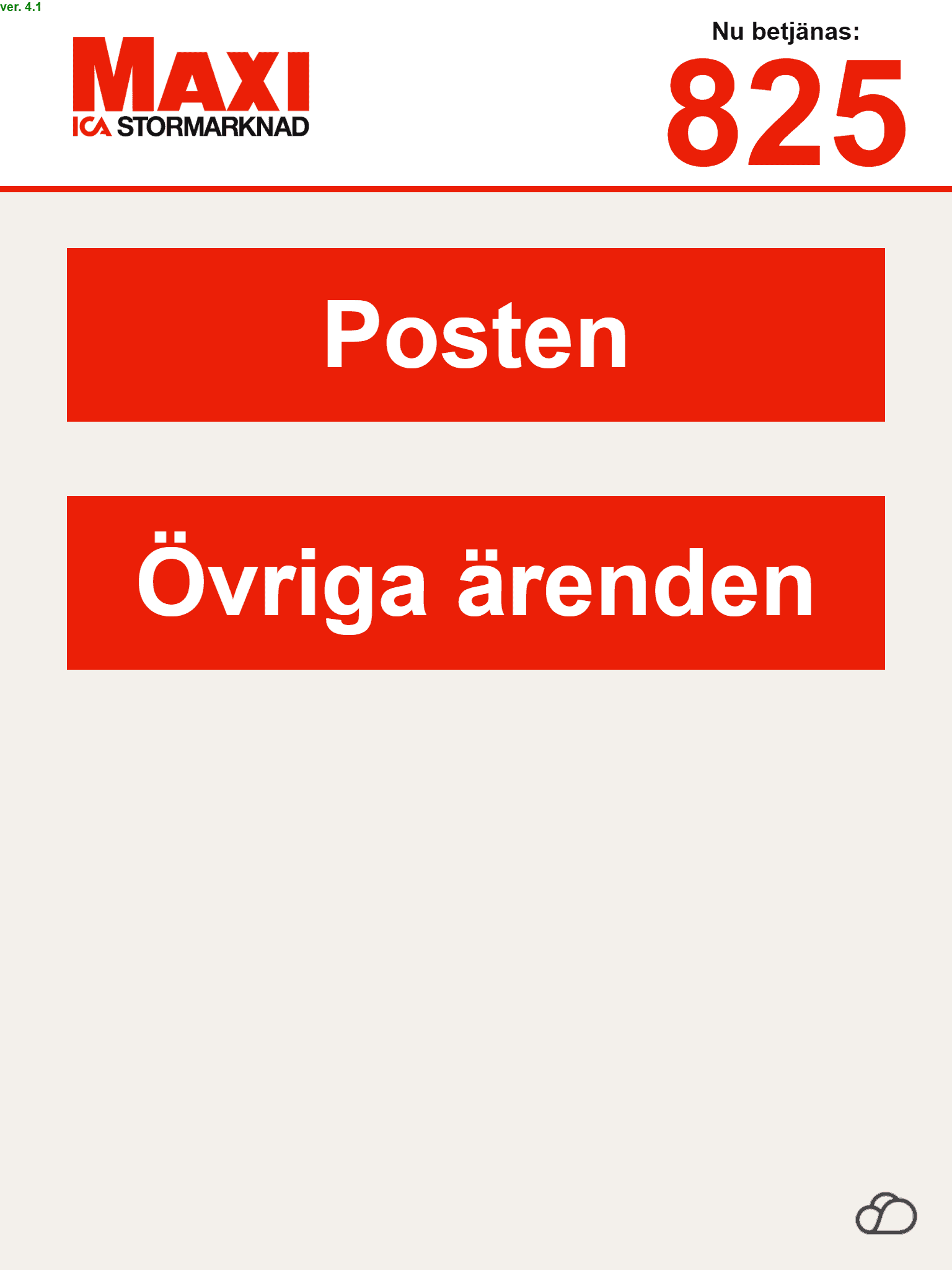 The queue system is available in the pre-store as well as in the deli counter.
The customer who comes to the pre-store at ICA MAXI is met by an iPad that handles different types of queues such as mail, other matters and ATG games.
The layout of the iPad changes during the day depending on the types of queues that occur at different times, to manage the queues as efficiently as possible and shorten the waiting times to the maximum so that customers get fast service.
Above each checkout is an LCD screen or SmartTV that displays information about the current queue number. In the deli counter, the queue system and layout are adapted to handle queue types such as Meat, Ready Meals and Delicacy. The system is also prepared for dynamic queues.
In some stores, staff use iPads for queue management and waiting time information. Stores also use q-channel statistics for resource planning. The stores use their regular cash receipts for the queue system, which means a big saving in queue tag costs.